How to start updating your missing KYC details in UAN Account
EPFO has started issuing circular to all the establishment to complete their PF member KYC's by 31st December 2018. Seeding of these KYC details with UAN is mandatory and failure in doing so is a punishable offence.
Aadhar, PAN and Bank account number is now mandatory as part of UAN's KYC process. These KYC details has to be added by Employee himself.
What are the'Pros and Cons'if KYC details not added with UAN account :
Pros
1. Eligible EPF member can withdraw PF amount online within 10 to 15 days.
2. EPF members can transfer their PF amount with 7 to 10 days.
3. EPF members who is eligible for availing advance against their corpus fund can get the benefit within a weeks.
4. No involvement of any physical documents for above process.
Cons
1. EPF member won't be able to withdraw his EPF amount online.
2. EPF member won't be able to transfer the EPF accumulated amount to his new employer PF account through online process.
3. EPF member will not be able to avail advance against the PF accumulated in case of any emergency through online process.
4. To withdraw PF amount, EPF member needs to approach Employer and physical submission of claim forms needs to be submitted with EPFO office. This amount to get credit in your personal bank account will takes more than a month.
5. Manual process of transferring PF amount from pervious UAN account to the new UAN account will be delayed.
How EMPLOYEE themselves can add KYC's
Usually employees KYC's are updated by employer, but in certain scenario employer wont able to add the KYC's due to mismatch in Employee's Name or in Employee's date of birth which is available in EPFO portal. For this to get rectified 'Employee' themselves needs to take action. To get this mismatch corrected employee will login to their activated UAN account and get this corrected by submitting correction request online. This correction request is completed only when Employer and EPFO Department approve this.
The Process to follow by Employee to submit correction online through his UAN account
After login, Employee is requested to check his details such as "Name & Birth date" is correct or not as per his/her AADHAR data. If the details differs, as that of AADHAR than employee needs to put the correction request from his UAN login portal.
By clicking "Modify Basic details", employee needs to update his details which needs to be corrected as per AADHAR data. Follow the screenshot below.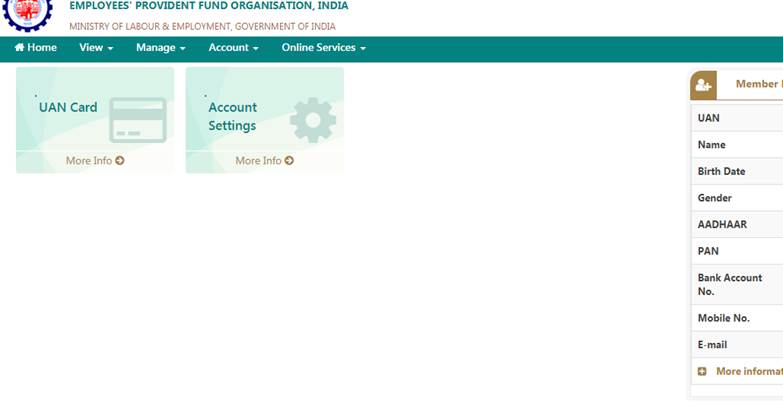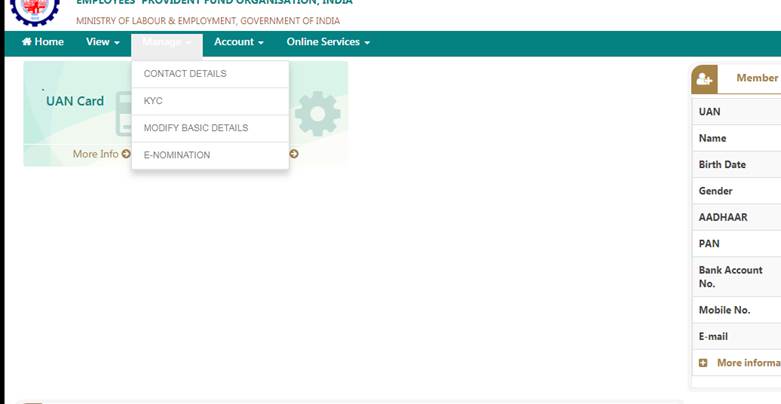 All these "Modify Basic details" request are sent to Employer for Approvals. Once the employer approves the same.
Corrections as per AADHAR gets updated on Employee UAN login in a limited period time. (employee needs to check for updates on regular intervals on login portal)
Once all the corrections are done,employee can update his/her KYC details (AADHAR / PAN / Bank account details)from his/her login itself.
Note:PAN data should match with AADHAR data (name & birth date), if the same differs than request you get PAN data updated as per AADHAR card. (or else KYC for PAN will not get linked)
KYC for Bank details requires Bank Account number & IFSC code of Bank mandatory ("Name as per Document" option can be kept same as per name on AADHAR)